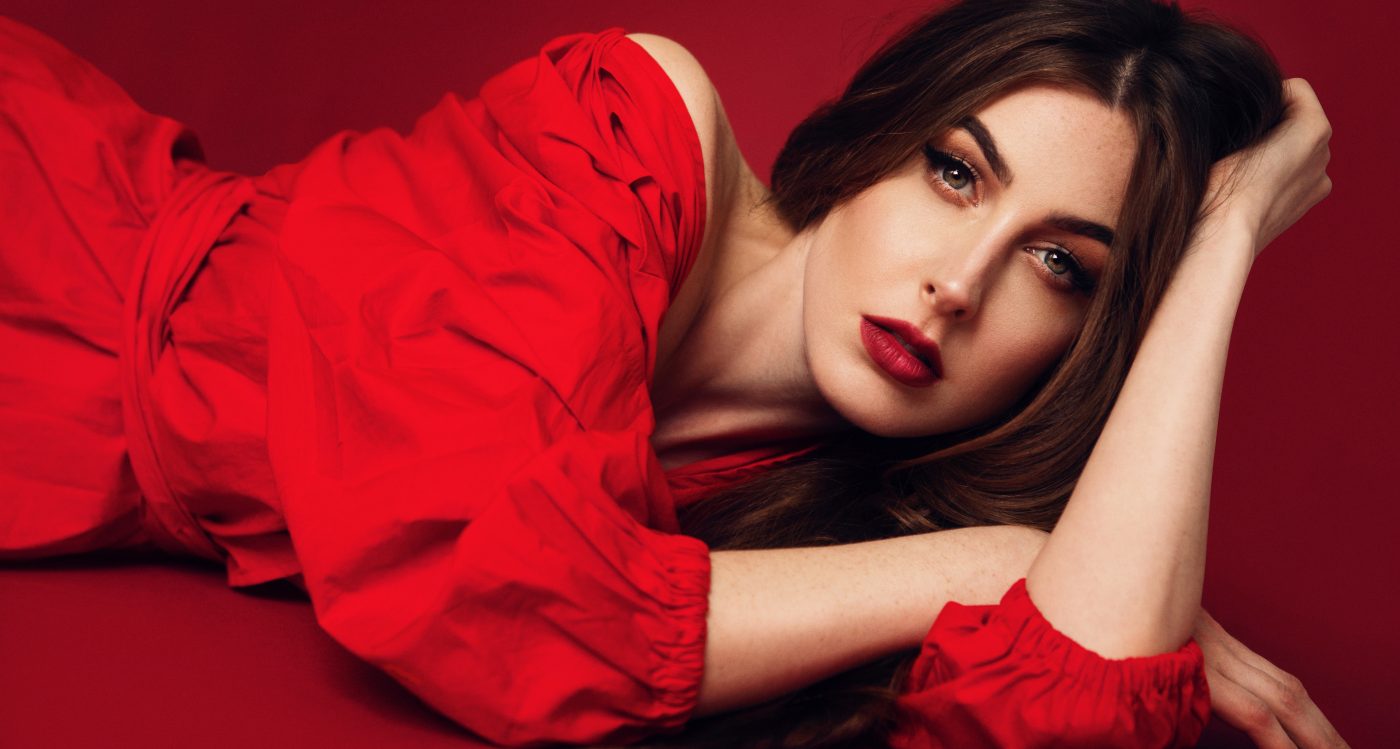 ROYAL's Haunting New Single "Vessel"
Marks Opening Journey
Into the Darkness of Upcoming
Album, Heart of Shadows.
Through a unique fusion of dream pop, electro-pop and independent pop elements, ROYAL blends dynamic and emotional vocals with a rich and moody musical production to create a listening experience that is equally bold and empowering.
Born in Oshawa, Ontario, ROYAL moved west early on and grew up in her adopted hometown of Vernon, British Columbia. Drawn to the timeless sounds of luminaries like Billie Holiday and Bob Dylan on her family record player, ROYAL regularly sang harmonies with her two sisters, later adding to her musical repertoire by learning bass and guitar in high school.
ROYAL never imagined a musical career for herself until she performed in Saskatchewan at a family gathering, where she was discovered by Jack Lenz. The noted music producer for film and television invited her to Toronto to harness her raw talent and develop her emerging sound in a studio environment.
The resulting album, Seasons, was released in 2009, spawning multiple film and TV placements – including Men With Brooms(CBC) and Cra$h and Burn (Showtime) – and later earning ROYAL top honours in the We Are Listening Singer/Songwriting Competition for the track, "No Sleep". In 2010, she followed up the success of this album with "Christmas With You", her first holiday single which peaked at #33 on the Canadian HOT AC Top 40 Charts.
After moving to Vancouver to continue her musical development in fresh surroundings, ROYAL was selected from a pool of hundreds of BC musicians as one of the Top 12 Finalists in the 2014 Peak Performance Project. The ensuing industry bootcamp and performance showcases allowed ROYAL to hone her sound and knowledge surrounded by like-minded peers and industry stalwarts, including producer Warne Livesey (Matthew Good), who teamed up with ROYAL for the track, "I See Red".
More recently, ROYAL has taken bold steps to re-define her sound and style by seeking out diverse collaborations and creating a vocal presence that lives and breathes from her emotions. She lent her voice to an imaginative take on her 2015 single, "City Lights", for Canadian electronica artist Conro, which resulted in over 3 million streams on Spotify. In 2016, she turned to producer Ryan Worsley (Dear Rouge) for the edgy "Wild" – her first Canadian radio single since The Peak Performance Project.
In 2018, ROYAL embarked on her most personal and ambitious project to date. Working with noted artist and producer, Luca Fogale (Mathew V, Emily Rowed), she tapped into her past darkness to compose her second album, Heart of Shadows. Representing an auditory odyssey of tortured romance and the loss of identity, Heart of Shadows encompasses ROYAL's refined sonic vision and envelopes it with a darkly cinematic flavour.
As she remains faithful to her independent artist roots, ROYAL continues to thrive on the power of her enchanting vocals and romantic sound.